Welcome
---
Specialist in the following  neighborhoods:
Overlook - Alexandria, VA
Seminary Valley - Alexandria, VA
Find Me on Facebook!
Login to Facebook to view my profile! Click on the Facebook icon on the top of the page!
Connect With Me on BizLinc!
What events are going on in the Washington area this weekend?! To find out, subscribe to my Weekly Events Calendar! If you are interested in receiving my calendar please click on the Sweepstakes coupon or e-mail me at www.robblitzer.com!
The Blitzer Blog!
Stay connected with me by visiting my new blog! To view my blog click here and sign up to follow me today!
For SmartPhone Users!
Capture the QR code below to save my website on your mobile device!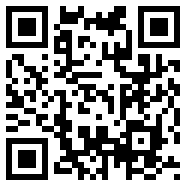 Watergate at Landmark
Client Appreciation Oktoberfest
Thank you to everyone that came to my 1st annual Oktoberfest/Watergate at Landmark Block Party!  You all made it a very special and successful event!